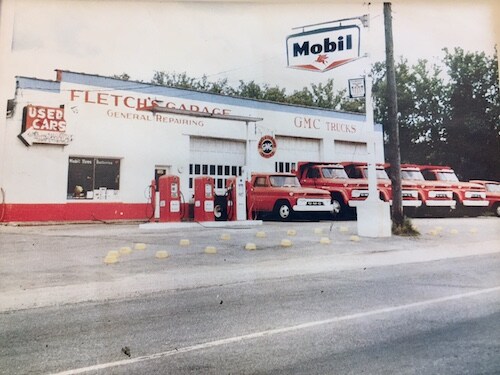 At Fletch's, every staff member's goal is to work toward the satisfaction of the customer by offering the best information and services. Throughout its history, our Michigan GMC, Buick and Audi dealership has earned a high level of respect and confidence by our constant effort to become "Your Dealership of Choice."
Since 1939, Fletch's has grown from one red, white and blue school bus service founded by N. Fletcher Johnson to their operation today, which is still a family-owned business. As Fletch's fleet grew to eight buses, he also began to provide his customers with truck-repair services. The fleet continued to grow, along with his services, leading up to the purchase of the GMC Truck franchise.
Fletch's continued growth always took into account customer needs: additions and renovations to the facility, an added foreign franchise to satisfy demand for imports, and many new employees to offer a variety of services.
Fletch Johnson's commitment to customer service is carried on by four of his children: John Johnson, Mary Foster, Donald Johnson, and Robert Johnson. The next generation has continued the growth of Fletch's with a new GMC Buick facility and continued growth of the Audi Petoskey franchise. Johnson's Buses and Fletch's GMC Buick Audi now employ over 70 great people.
Our
Michigan Buick
, GMC and Audi dealership continues to provide "Complete Car Caring" by working and growing to satisfy new customer needs. Fletch's provides new and pre-owned car and truck sales, service and collision repair, parts, detail, and quick oil change and tire services.